Business hours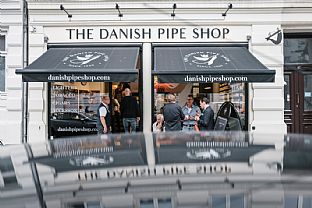 Our WEB shop is always open, but if you want to visit our real shop, we are close to Copenhagen Town Hall Square, Copenhagen Central Station, and Tivoli.
Please note we have a couple of stairs you have to pass in order to get to first level of the shop. We have a ramp for customers in wheel chair, so please just let us know and we will naturally help.
Opening Hours:
Monday to Thursday: 10am-5:30pm
Friday: 10am-6pm
Saturday: 10am-3pm in January and February. The rest of the year 10am-5pm.
Sundays: Closed
More and more people would like to arrange for private sessions outside normal hours, and we try to be as flexible as we can be.
Please call us on +45 3312 3651 or +45 2032 3201.
Tax free for outside EU citizens visiting the physical shop.
For customers from outside EU we can offer you Tax Free through Global Blue when you visit our physical shop. Global Blue is the biggest service provider in Europe of tax free refund and they have offices in Copenhagen city and Copenhagen Airport. Regarding tax free for Norwegian customers please read about it here in Danish).
How does it work?
You do your shopping and we print out a receipt plus a print. You fill out the print before you leave Denmark and show the receipt and the special print to Global Blue, They refund you from 13-19% of the total. The tax is 20% so the 7-1% is the fee charged by Global Blue. You can read more about Global Blue here. Please note that you have to buy for minimum 300 DKK/50 USD/40 EURO in order to achieve tax free.
If you have a friend who shall pick up an order you can make an on-line order and choose Pick up in shop. This way everything is paid and ready. Please comment when and who will pick it up. With pick up orders you pay tax but, we will make tax free papers for you which your friend who can claim the refund in the airport or local tax free office in Copenhagen.